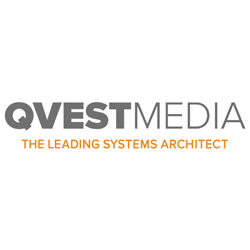 We have agreed an exclusive partnership for the Middle East and North Africa (MENA) with Qvest Media, a world-leading systems architect and ICT integrator. Our companies are pooling their respective skills to create production and broadcast vehicles.
The companies will focus on increased technical and structural standardisation and a modular vehicle concept. The declared aim is also to exploit new production possibilities. Technologically, a full IP-capable design of the vehicles will play a central role in order to be able to increasingly relocate production tasks to stationary production and broadcasting centres via remote connection. Networking with cloud services and resources will also simplify field production and relieve the local OB teams. The overall package enables clients to use the vehicles in a more versatile, flexible and, in particular, cost-effective manner.
In the past, Qvest Media and Carrosserie Akkermans have already jointly developed media vehicles for applications such as television, events, sports broadcasts or live reports. Building on this shared experience, cooperation will be extended to the MENA region.